About Us
Bart Martin, DDS

Born and raised in Asheville, Dr. Bart Martin loves bringing smiles to the people of western North Carolina. After attending Reynolds High School and earning the rank of Eagle Scout in the Boy Scouts of America, he attended UNC-CH with a prestigious Morehead Scholarship and received an undergraduate degree in Chemistry before achieving his Doctor of Dental Surgery (DDS) at the UNC School of Dentistry.
Bart brings his life-long energy, enthusiasm, and dedication to helping other people to his dental practice, combining the science and artistry of dental work to make sure your teeth give you every reason to smile. Outside of the office, he loves spending time camping with family and friends as well as cooking competitive-style barbeque.
Marlo

Marlo is one of our dental assistants. Although she is originally from Detroit, she has lived across the country in Alameda, CA, Cincinnati, OH, and Greensboro and Jacksonville, NC. Marlo graduated from Asheville High and has spent many years in this area. She just can't resist the pull of the Great Smoky Mountains.
After an 11-year career in retail management, Marlo desired to make a career change, and as a result obtained a Certificate of Dental Assisting from AB Tech. Marlo has been with us as a dental assistant for 18 years. Her hobbies include spending time with her daughter, reading, home remodeling, and gardening. Marlo loves to travel to places both near and far from home.

Audrey

Audrey is a registered dental hygienist. Audrey was drawn to the beautiful mountains of Western North Carolina 35 years ago. She enjoys hiking, biking, traveling, and family time.
Audrey received a degree in dental hygiene from AB Tech in 1995. Upon graduation, she was awarded the prestigious Hu-Friedy Golden Scaler award for clinical and academic excellence. She is well-regarded by her patients and is known for an exceptionally gentle touch and warm sense of humor.
Audrey keeps up-to-date on the latest advances in dental hygiene by attending courses, reading monthly journals, and participating in online topic discussions.

Christy

Christy has been in the dental field since 1985. First, as a dental assistant for four years then as a dental hygienist for about 11 years. She also taught a dental x-ray class at AB Tech for nearly 11 years. Now Christy uses her knowledge and experience as the office coordinator for our practice.
Christy has an 23-year old daughter and an 22-year old son who keep her very busy! She also has two dogs ( a pug named Gracie, a long haired Chihuahua named Tessa and, two cats (Stormy and Thunder), and a horse (an adorable Belgian Draft mare). She enjoys lots of outdoor activities, reading, horseback riding, and going to the movies.
Christa
Christa was born and raised in WNC. Christa graduated from the dental assisting program in 2005 at AB- Tech. She enjoys experiencing all the different restaurants Asheville has to offer with her husband of nine years, Van. She also spends most of her time chasing her energetic six year old daughter, Hannah.
Vicki
Vicki graduated from AB Tech with a degree in Dental Hygiene in 1988. After working several years full-time, she did fill-in at various offices for an additional fourteen years. This is how she met Dr. Martin, Marlo and Audrey. Vicki has enjoyed working with patients to help maintain and improve their dental health. Vicki is originally from Alabama, but she has lived most her life in Western North Carolina. She is married to Jeff, a native of Asheville. They have two children. Vicki enjoys spending time with her family (both two-legged and four legged).
Chasity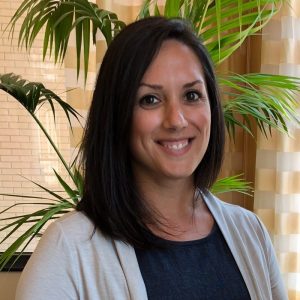 I am a native of the Asheville area, and graduated from the ABTCC dental hygiene program in 2004. I enjoy reading, spending time with friends & family & camping. I live in Hendersonville with my husband, our daughter & a French bulldog named Phoebe.